Services
A fully functional Fire Alarm system is vital to your buildings complete fire protection system. With the right system all personnel in a building can be alerted to the presence of a fire, saving numerous lives.
At FireProTech we understand having an operational, maintained fire alarm system is crucial for both keeping your building safe and keeping it up to code.
Our Fire Alarm System services include:
Design
Installation
Inspection
Testing
Monitoring
FireProTech can also Repair/Replace:
Fire Alarm Control Panels
Horn Strobes
Pull Stations
Smoke Detectors
Annunciator Panels
Kitchen Hood Services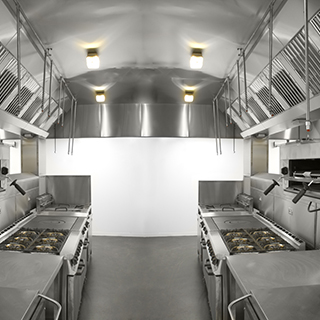 Keeping your commercial kitchen safe in the event of a fire can be a daunting task, with large amounts of oil and grease being utilized in a high temperature environment, the potential hazard for a fire is only made greater.
We understand commercial kitchen systems are not limited to restaurants, our kitchen hood specialists maintain commercial kitchens in various building types. From commercial buildings, college campuses, retail shopping centers and multi-story hotels our team of dedicated servicemen have the experience to keep your building safe.
FirePro Tech, LLC can provide the following services to keep your kitchen safe:
Design
Installation
Maintenance & Repair
Inspection
Extinguisher Services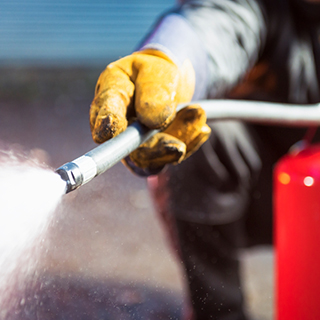 For many businesses Fire Extinguishers are the first line of defense in the event of a fire. Performing regular Fire Extinguisher Inspection's and maintenance is essential for fire life safety.
Whether it be a restaurant or commercial office building, we service Fire Extinguishers for all classes of fires from ordinary solid combustibles to energized electrical equipment and oils and fats, we have the right extinguisher to meet your fire protection needs.
At FireProTech we do more than inspect extinguishers, we also provide the following extinguisher services:
Extinguisher Installation
Extinguisher Replacement
Internal Maintenance
Hydrostatic Testing
Clean Agent System Services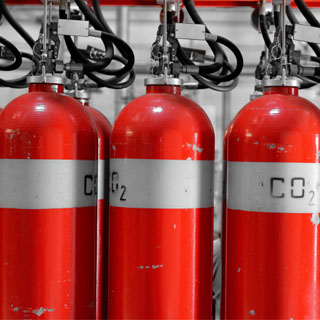 For industries handling flammable liquids and valuable machinery where water is not an option, FireProTech provides Clean Agent Fire Suppression systems. Clean Agent systems suppress flammable oil and liquid fires, as well as protect sensitive electronic equipment from harm all while effectively suppressing fires.
Our Clean Agent services include:
Design
Installation
Inspection
Maintenance
Our Clean Agent Systems are great for:
Server rooms
Warehouse & Distribution Centers
Refineries
Labs
Manufacturing Plants
Paint Booths
Fire Sprinkler Services
Automatic Fire Sprinkler Systems are essential to keeping your property protected 24/7. With the latest developments in sprinkler technology we can ensure your property is being protected around the clock.
FireProTech has the capability of meeting all your fire sprinkler needs.
FireProTech provides Fire Sprinkler System:
Pre-Construction Design
Installation
Inspection
Repair
Maintenance
Fire Pump installation
Backflow Prevention Systems
We Service and Install:
Wet Sprinkler Systems
Dry Sprinkler Systems
Pre-action Systems
Deluge Systems
Anti-freeze Systems
Foam Systems